Thread Rating:
16gauge Flintlock.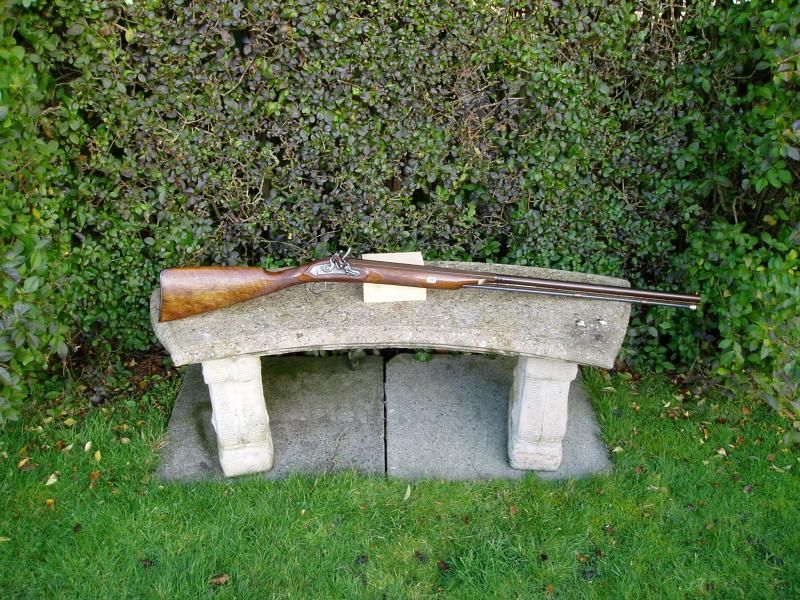 Another view.Despite earlier problems I eventualy got it finished,(sigh of relief).
An impressive piece of work!   I wish it lived in my gun safe!  cheers   Paul
Well all photos to my input are being held to ransom by Photbucket.I do not intend to replace them or use Photobucket again.I do hope the pictures and Text have been instructive or inspirational.I have the Photos on my computer.best Regards Mainspring.
Yes Mainspring mine are the same I had over 900 images on photo bucket which I now have deleted but are still on my computer .I have now gone onto a new free photo webpage which up to now is good ,but one must ask will it go the same way has photo bucket
Feltwad
I wish I had caught the photos before the great Photobucket massacre.

Mike
Yes Mike,I have the Photos on my PC,they where a step by step account of the build.I use the Shotgun from time to time along with others I have built.
Regards.file:///C:/Users/colin/Pictures/2012-11-21/001.JPG
Users browsing this thread: 2 Guest(s)